Frequently, we have intense sentiments for our special someone, but even more often we can't find quite the right words to express our feelings to them, whether or not we have already declared our affections publicly. To make matters worse, society dictates that on special occasions like Valentine's Day or your anniversary, you should write a sweet message in a card or letter that they can treasure for a whole year, until the next one.
Order Here Flowers.com: Teddy Bears
But let's face it: most people are not clever at writing poetry, or stringing together a series of significant feeling words. Most of us can't even put together a clever rhyme. Writing comes instinctively to some people, but for the rest of us, learning and training is the only way to a beautiful and heartfelt poem. Follow these steps and follow your heart, and you'll end up with some original poetry your partner will adore you for!
Traditions
Valentine's Day or Your Anniversary
Start with this list of words, which you can use as starting points for the content of your letter: Alluring, Kisses, Embracing, Voyage, Blossoms, Stars, Angel, Lover, Elation, Sensuality, Heart, Giving, Darling, Rose, Absence, Seeing, Tasting, Touching, Holding, Caressing, Memories, Content, Lascivious, Beautiful, Gorgeous, Vision, Privileged, Adoring, Velvet, Rainbow, Happy, Passion, Innocent, Dreaming, Delirious, Temptation, Complete, Desire.


IGI Certified 18k White Gold Lab Diamond Stud Earrings (3/4 cttw, G-H Color, VS1-VS2 Clarity)
The letter you write should come from the heart, not from stereotypical greeting card sentiments. Do not worry if you are not a professional writer; what is important is that you are sincere, honest, and caring. Some basic rules should be followed in writing the seductive letter.
The romantic writers of 18th-century love letters were masters at this form of penning their thoughts on the page. They would use highly-valued parchment paper, hand-written with a quill; the envelope was sealed with wax and bundled with a particular ribbon for extra security. Their concern was for presentation as well as content. Consider handwriting the letter on specialty paper for an especially romantic touch.
Get Personal: Start with "Dear (your partner's name)," and sign the end with your name. The phrase "I love you" is good, of course, but specifics are best. What do you love about your beloved? What are their best qualities? Try to name your favorite personality traits and quirks here, as you espouse their value to you.
Get Sexy: Make sure you go on about their beauty and how it makes you feel when you are in their presence. Be precise about their eyes, hair or whatever attracts you to them. Name several of your favorite physical features and wax poetic about them. Compare them to other sexy objects or natural entities, like flowers, animals, and foods.
The letter should contain much about you, not just them. Embrace how the person makes you feel and tell them how their very presence fills you with joy. Give them specifics, and take them back to precise moments in your relationship when you could pinpoint exactly how they were wonderful, charming, or sexy. They want to know you are writing the letter straight from your heart; it should not be a string of empty flatteries.
Be unique, and hone in on something the two of you share or something that is unique about your relationship. This could be an inside joke, pet names you use for each other, or a special place you've only been to together. This focuses on the two of you, rather than making it a generic daydream about fairytale love.
Acknowledge your flaws. If you have forsaken your partner or taken them for granted, let them know you are flawed and hate hurting them more than anything in the universe. And, most importantly of all, tell them you desire them.

Mystery Gift Hunt
If you want to add a little spark of mischief to your gift-giving, play hide-and-seek with your gifts. This game is played inside the house, and starts when one partner hides a clue or note in each room of the house. These clues tell the seeking partner what room to next search in. The last room contains a hidden surprise treat of some sort!
Add some sexy to the game: start during a candlelit dinner with all the lights off in the house, and have the other person start their search in the darkness. The hider will assist the finder with phrases such as, "You're getting warmer―warmer―hot!" and, "You're getting cold―colder―freezing." Of course, when they are getting warmer, move closer to them and touch them teasingly. Have fun and make the event enjoyable! The next time you play, switch roles to throw in a little variation.
You can hide any gift, from flowers to seduction notes, from jewelry to cards, from lingerie to tickets to a show, and anything else you'd like to bestow on your lover.
You can also have fun with the clues. Tape them on a cassette, mp3 file, or video. Sing a fun song or talk to them in code, and have them watch it before they can hunt down the next clue. Or, on the computer desktop, leave a note, a poem, or a romantic note with a clue to start a surprise game of hide-and-seek gifting!
Love Pendant Heart Necklace with Birthstones – Birthstone Heart Necklace – Custom Made with Any Names (18 Inches)
Personalize this necklace with up to 2 names and 2 stones. Type any name in the Gift Note box; it can be up to 10 characters each name with no spaces.
Zodiac Birthstones and Symbolism
There are more traditional gifts that can still be very meaningful. One of these is birthstones. Astrologers endowed symbolism relating to early mystical beliefs on each of the gemstones assigned to the zodiac. Birthstone jewelry is supposed to bring luck to the wearer and ward off the evil eye, making it a charming lover's gift on any occasion. There is significance to your birthstone, and each contains specific power the ancients felt would be bestowed on you by wearing it.
January: Garnet. It is thought to be symbolic of desire.
February: Amethyst. This brilliant purple stone is associated with good luck, humor, and health.
March: Aquamarine. It is connected to happiness and comprehension, and represents stability when bestowed upon a new bride.
April: Diamond. It is the ultimate gift of passion, its name coming from the Greek word "adamas," meaning "unconquerable" —evoking the eternity of desire and connection.
May: Emerald. It symbolizes fidelity, goodness, and desire, and was believed to boost the owner's memory.
June: Pearl. It is connected with peace, beauty, and nobility. It is also considered an emblem of modesty, chastity, and purity.
July: Ruby. It stands for enthusiasm, passion, and strength, and is often given as a gift to represent devotion and desire.
August: Peridot. It symbolizes prosperity, dignity, and protection. It is believed to help dreams develop into reality.
September: Sapphire. It is celebrated as the stone of prosperity and is a symbol of purity, truthfulness, honor, and consistency.
October: Opal. It contains a mystical glow, and its surface is a frolic of colors; it is believed to bring beauty, triumph, and happiness to its wearer.
November: Citrine. It has been connected with light-heartedness and cheerfulness and is a symbol of hope, health, and loyalty.
December: Blue topaz, or turquoise. It symbolizes wisdom, bravery, and sincerity, and is believed to stand for uprightness.
The purpose of life isn't to make yourself happy—it is to bestow gifts and love on others, who just may find happiness as a result. Then, almost as if magic is involved, passion will be generated, your emotions will be ignited, and you will find it impossible to go back to where you were before in that relationship—and they will be making you happy. Therefore, make the decision to let the magnificent obsession of helping others devour you.
One of the most symbolic ways a person can convey their feelings of care and affection is through gifting. Be totally spontaneous in your gift-giving. You do not have to wait for a special occasion or holiday to bestow an offering on your loved one; give a little to meet their needs without them or some national holiday requesting it of you. Take pleasure in serving through sharing your monetary resources. Women love to receive gifts for no particular reason and have always been symbols of giving: in Greek mythology, the Three Graces are women who give knowledge and art to the world.
A mature relationship acknowledges the significant practice of giving every day. No matter how small or large the gift itself, the significance is in the giving. Never underestimate the power of a teddy bear, a hand-crafted greeting card, or a $5 gift card to her favorite coffee shop.
Never give gifts with an expectation of something in return. However, yin and yang must each give of themselves to nourish the other. A healthy relationship is well-balanced, and there is always give and take. If one relationship partner is doing all the giving or all the taking, something is wrong.
Celebrate your monthly anniversaries with a small party. Give little, inexpensive presents such as stuffed animals, key chain trinkets, or bath soaps—something small but personal, a lover's touch. People love to feel important or valuable in someone else's eyes, and a gift is a physical acknowledgment of their importance to you.
Soulful Gifts of Romance
In the traditional anniversary gift guide, each year is marked by a specific material. Here is the year-by-year guide for gift giving. Let your special one know how special they are to you, and make them feel out of this world with a great gift.
Year one: Paper
Year two: Cotton
Year three: Leather
Year four: Linen
Year five: Wood
Year six: Iron
Year seven: Copper
Year eight: Bronze
Year nine: Pottery
Year ten: Tin or Aluminum
Year twenty: China
Year thirty: Pearls
Year forty: Rubies
Year fifty: Gold
Year sixty: Diamonds
Whether or not you follow the yearly guide, be thoughtful when choosing your gift. It's not about the money you spend, nor the jewelry you would like to see them wear. Ask yourself what this gift will mean to them. When you give your partner a romantic gift, you want it to be something that reflects how you feel about them. Gifts with a personal touch will be treasured for years to come. Try any of these romantic gifts for your sweetheart:
A seductive poem penned by you. A CD of their favorite artist, or tunes that you listened to together. A framed photo of the two of you. A basket full of things that remind you of them and your relationship. A day of things they yearn to do. A surprise train or car day-trip to somewhere they have never been but have always longed to go. An evening of sensual relaxation: a homemade candlelight dinner, soft music, and a massage from you.
Embellishing the Gifts
Imparting your gift is an art in and of itself—making the gift appear attractive involves creating a custom packaging design that is right for the occasion and your beloved. While early gifts might have been tied down for practical reasons, a shiny, brightly-colored ribbon now adds to the joyousness of the occasion. By embellishing gifts with paper and ornaments, you send a carefully crafted message of affection.
Like painting, crafts, and other participation arts, your gift presentation creates art through shapes, texture and color to delight and entice the receiver. It takes just a few touches to turn a gift into something very special. It's a visual conveyance of emotion through a mysterious box covered with paper and ties. Handcrafted gift tags also intensify the message of intimate love. Just a small piece of card stock or scrap paper can be put to good use as a tag, and a simple hand written thought will go a long way.
With a little effort and a lot of creativity, you can wrap presents that are too pretty to open! Start with gift wrap, tissue paper, and colored gift boxes. Add ribbons and bows, perhaps those you've been saving from gifts you received. These can be used in other creative ways or combined with other ribbons and lace to create a whole new look. Keep all scraps of ribbon, lace, tulle, nylon tricot, silk or dried flowers, gold and silver cording, wedding, and jingle bells or confetti. Make up a special gift-wrapping box to keep all your colorful ribbons and accessories in, and come back to it whenever it's time to bestow a present on a loved one.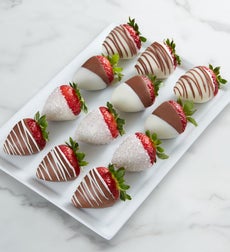 The Ultimate Gift
There are many gifts that we can give to others. However, the greatest gift we can give is time, sharing a precious part of lives with someone else. Explore famous parts of the city you live in but that you've never visited. Try museums, art galleries, and historical buildings.
Have a picnic in the park. Make up a map of all the local parks and visit them systematically until you have successfully conquered the park scene together in your city.
Give your time to charity together. Help serve the homeless, work at a pet shelter, or visit the elderly. Play with children together. They are the greatest gifts to mankind, and participating in the innocent joys of childhood play as a couple is rewarding, fulfilling, and bonding.
Order Here Flowers.com: Teddy Bears
Couple's Kindle Cards – A Fun Way to Promote Growth, Intimacy & More Connection in your Relationship
.
Kindle Cards address the WHOLE relationship by including action steps that will assist in improving emotional, physical, sexual, mental, social, environmental, and financial well-being in your relationship (just to name a few!).
Sexy Interaction Presents
Romantic letters or poems, erotic lyrics, sexy e-greetings, compatibility tests, intimate games—these are all great ways to get your lover primed and in the mood. And all of them can be given as gifts!
Seductive relationships are built; they do not happen by chance. Let your partner know how important they are to you, and how much you appreciate their presence in your life. Start being spontaneous and expressing your feelings. Take responsibility if there is spur-of-the-moment romance missing from your life, and make the time to give love to one another every day in the form of time, words, and gifts. The gift that means the most is the giving of yourself
Trigger Emotions and Bind Memories Forever
Our settings deeply intensify our instinctive feelings, triggers potent emotions, and forever binds our memories that are connected to our relationship lives. We truly take in that a warm sensual setting is our supporter and guide. Therefore, the ambiance has achieved an essential significance in the enchanting, vivid world of seduction and romantic connections.
When you're in a warm safe surroundings it passes over your entire body: not only do you see it, but you sense it, as well. It accomplishes movement through your fields of energy.
"Be careful what you water your dreams with. Water them with worry and fear, and you will produce weeds that choke the life from your dream. Water them with optimism and solutions, and you will cultivate success." – Lao Tzu
Copyright 2014 SeductionAndRomanticDinner.com